Headmaster's Thanks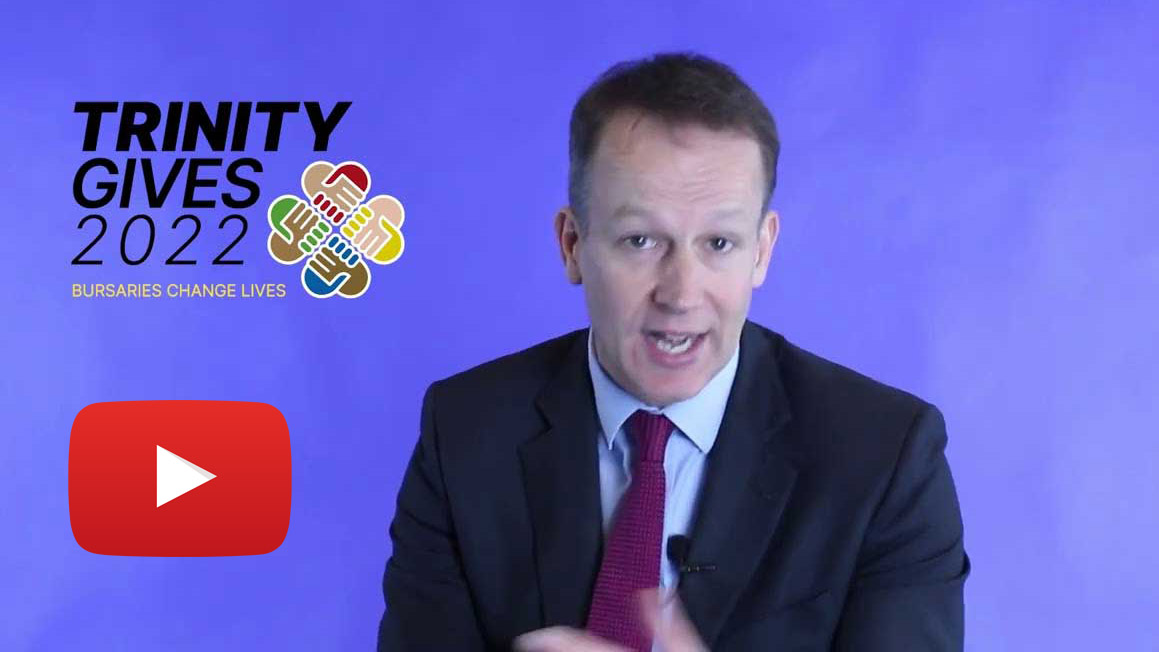 We are delighted to announce that Trinity Gives 2022 raised over £58,000 in gifts from the global Trinity family of parents, alumni, staff and friends. All the money raised will be spent on life-changing bursaries for new students and we look forward to welcoming these children to our school.
Despite the difficult economic times I was deeply grateful for the generous response we received and the demonstrable desire our Trinity Community has to help others.

Means-tested bursaries are a way of disrupting the pattern of structural inequality in local educational provision and ensuring that Trinity remains a balanced, inclusive and grounded school for all its students. The Trinity Bursary Fund is core to our central ethos of remaining accessible to a broad range of families and your donations have helped us play our part in closing the gap between educational opportunity and achievement in Croydon.