Image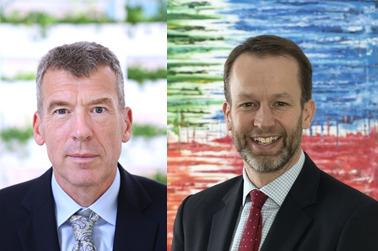 Mark Bishop
One of the main reasons I joined Trinity in 2006 was that it wasn't a "typical independent school". I loved the fact it was more grounded, more diverse and more inclusive than almost any other independent school in the country and there is no doubt that the bursary scheme was a key factor in helping Trinity develop that ethos.
During my 10 years at the school I was delighted to see talented boys, and later talented girls, from whatever background go on to achieve outstanding success. However, nothing gave me quite as much pleasure as seeing boys and girls from anything but privileged backgrounds having a range of opportunities that they might never had if they hadn't come to Trinity.
I will never forget seeing a number of bursary boys standing on the stage of the Royal Opera House or at Glyndebourne with the Trinity Boys Choir, or seeing both boys and girls on bursaries representing their country in a variety of sports or watching Oxbridge places being won by those whom the school was able to help with their fees.
I am acutely aware that very few Trinity students whom I was so fortunate to have been at the school with will have yet amassed significant resources or indeed any resources! Student debt, high rents and Covid-19 will have made sure of that, but I hope that the Trinity Giving Day will at least light a small flame that might allow you one day to help a future student benefit from a Trinity education.
Alasdair Kennedy
Trinity is a wonderful school and undoubtedly we have a community that is richly resourced with opportunities for learning of all kinds. The current global pandemic draws this privilege and the values we live by into very sharp focus. As former Bank of England Governor Mark Carney once asked in an Economist article, will we be marked out as an institution that is known for sharing or for hoarding?
I believe Trinity students and alumni recognise that the diversity of our community is one of our greatest strengths. The more that our student body represents fully the diversity of the South London population, the stronger we become, and the better we can prepare our young people to be dynamic and generous participants in our globalised world. The Trinity Bursary scheme is a huge catalyst to this.
Structural inequality is very real in the UK. But we can choose to disrupt age-old patterns of haves and have-nots, so that society supports and is enriched by the potential of all. Every contribution to the Trinity Bursary Fund stops socio-economic disadvantage being a barrier to a great Trinity education. These are young people who can make a difference to our school and to the world beyond when they leave us.  I can't wait to meet and work alongside the young men and women whose lives will be changed and empowered by your generosity.