Image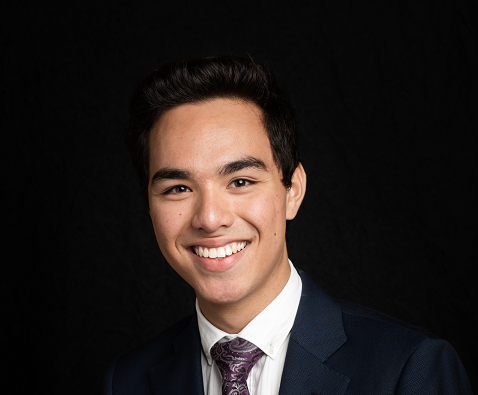 Alex joined the school in 2010 with a bursary award, and music and academic scholarships. He left in 2019 to go to the University of Durham.  Although he's studying Natural Sciences, it was music that drew Alex to Trinity School.
Alex has music in his bones: in his first year, aged ten, he sang his first solo at the Royal Opera House. That Christmas, he performed in all 11 nights of Wagner's Tannhäuser. He went on to perform in six more operas and became Head Chorister, singing with the Trinity Boys Choir on national television, radio, at the BBC Proms and in many other prestigious venues around the country and overseas.
"Receiving a bursary to attend Trinity School opened so many doors in my life. It has allowed me to experience things that I believe have been crucial to my development. I cannot thank Trinity enough. The opportunity to come to this school has enriched my life and I am thoroughly grateful to both the sponsors who facilitated this and the staff and students who made my experience what it was."
Having gained a music scholarship at Durham, Alex's musical life is busier than ever. Last year, he performed with the University Chamber Choir, his college chapel choir and one of the university orchestras. He also took part in operatic productions and was a soloist in a world premiere of a cantata commissioned by the acclaimed Cantata Dramatica company.
"I would love to be able to use my degree in a way that's constructive to the world, and see many ways of contributing to the problems that I see every day through my studies. But I will always enjoy music and I am sure it will always be a huge part of my life."