Image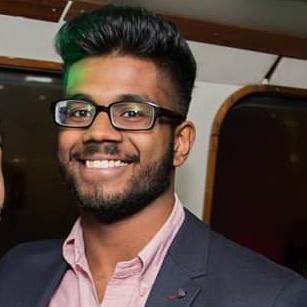 "It's only some time after leaving Trinity that I've realised how much of a blessing it was to be granted a bursary. Through my seven years at the school I went to clubs, attended rehearsals, and played matches, completely unaware of the transformation that I'm now convinced would shape the rest of my life. The opportunities Trinity gave me were invaluable, and as I graduate from Warwick with an offer from a Big 4 firm, there is very little I have achieved that I cannot in some way attribute to my time at Trinity.
"Financial support is just one of the myriad ways Trinity was with me on my journey through education and beyond. If I was struggling, teachers gave me the nudge I needed, and when I was comfortable, they stretched me to my potential. Music, sport, and the CCF instilled a confidence in myself and my abilities. I had a friendly and supportive atmosphere to make friendships that I keep today. Trinity opened my eyes to the world and looking back, I cannot believe how much I was able to experience. I presented my research to (ie, got a grilling from) a panel of academics, played the clarinet with the Symphony Orchestra internationally, and flew an aeroplane in the CCF, to name just a few.
"Whether it's these once in a lifetime moments or what is now the fuzzy blur of everyday school life, I'll always look back on my time at Trinity with immense gratitude and fondness. Everyone deserves fair access to the fantastic education I was so fortunate to have, which is why I eagerly look forward to supporting the Trinity Bursary Fund myself."