Trinity Bursary Fund
Need. Progress. Outcomes. Opportunity.
Summer Campaign 2021‍
Opportunity
Donate Now
The opportunity to play your part
Every penny donated to the Trinity Bursary Fund goes to fund our awards and every donation, large or small, is important and will change a young person's life forever. 
Read why some of our donors have chosen to support us.
The education, opportunities and experience I gained at school profoundly influenced the direction of my whole life
"The bursary scheme, with its focus on diversity and access for all, allows those of us who had the privilege of a great education to pay it forward to tomorrow's leaders."
Ian Marchant (Trinity, 1979)
Everyone I met counts themselves lucky to have gone to Trinity and recognises the impact it has had on their lives
"I'm delighted that the school's major concern is to remain accessible for bright children from every background - just as it did back in my day. It's my privilege to support this effort by making a regular donation. Trinity changed my life. I'm very happy to help change someone else's in return."
Mike Leonard (Trinity, 1988)
Summer Telephone Campaign 2021
We are thrilled to have 13 of our young alumni returning to Trinity this summer for our fundraising telephone campaign.  
The campaign team is really excited about talking to alumni and parents, thanking those who have given, updating them on progress and asking others to help reach our Headmaster's ambition of enabling 1 in every 5 students to be supported by a bursary award. 
The telephone campaign will take place between 26th July and 9th August. If you would like to be included in the group of alumni, parents and friends who will be called by our young alumni, please contact David Young.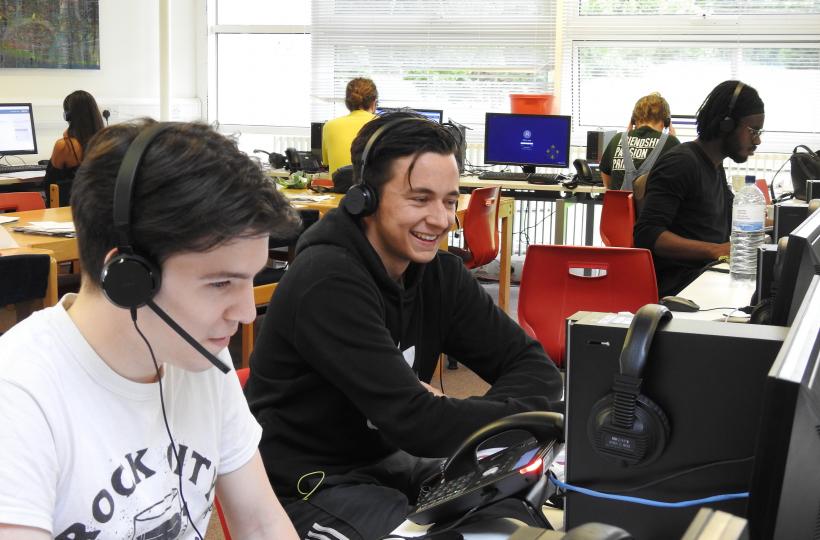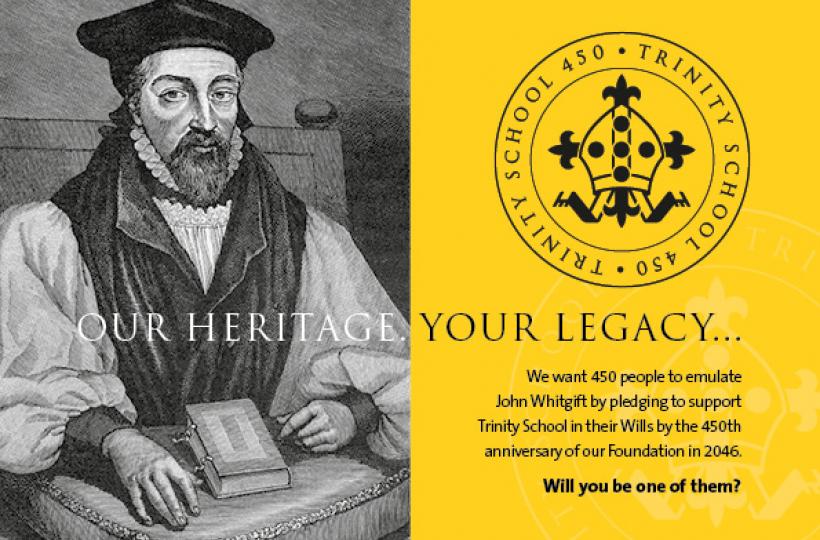 We are planning ahead...way ahead!
In addition to extending a helping hand to those children who are already looking forward to coming to our school in the next year and the year after, we want to make sure that Trinity can support and grow our bursary programme for the long term.
The best, and simplest, way for many donors to support the Bursary Fund is by leaving a legacy to the school in their will.  Launched this year, the 450 Pledge campaign is a long-term initiative in which we are asking 450 alumni to pledge to support Trinity through their will by the 450th anniversary of the foundation in 2046.  In just three short months since the launch of this campaign, the number of alumni who have promised to leave a gift to Trinity to benefit others after their death has doubled.
To find out more, contact David Young
Ways to give
Click on the Tiles to see more information about the ways to give
Change a Life Today
Making a gift couldn't be easier:
We have PayPal, credit card and direct debit options. You can make a single gift or set up a regular payment.
A regular gift allows us to plan for the future with confidence. Please remember to Gift Aid your donation as this increases its value by 25% at no additional cost to you.
Thank you!