Trinity Bursary Fund
Need. Progress. Outcomes. Opportunity.
Summer Campaign 2021‍
Progress
Donate Now
Bursary students' termly update
The eight bursary students in the Junior and Middle School whose places are currently funded through your generous gifts to the Trinity Bursary Fund are doing incredibly well, as you can see from our Termly Report Card. They play a full part in all aspects of life at Trinity and are each a credit to their parents and the school.
Alongside them, you have supported two students in the 6th Form; our first female recipient, and our first student on the scheme to sit their A Levels.
In 2021-2022, they will be joined by five Trinity Bursary Fund students in the Junior School, funded entirely from within our own community of parents, alumni, staff and friends.
Our current Trinity Bursary Fund recipients
We are supporting ten Trinity students with significant bursary awards. Another five will join them in September
Our bursary students play a full part in all aspects of life at Trinity School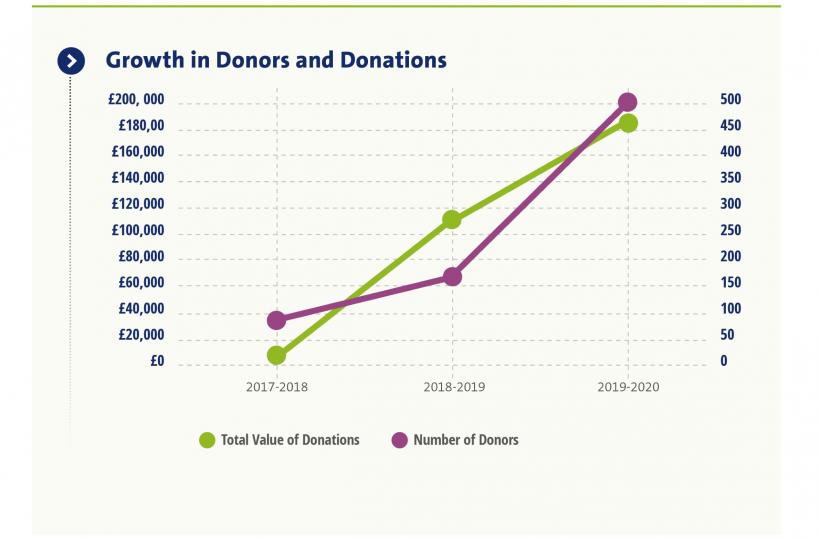 Nearing our target
Thanks to the support of the John Whitgift Foundation and our own fundraising activities, Trinity's bursary programme is one of the most extensive in the UK. Now, 17% of the school roll are supported with rigorously means-tested bursary awards at an average 70% of school fees. Our aim, through our 1 in 5 campaign, is to increase that level so that we can offer life-changing bursaries to 20% of our student population. 
Since the introduction of the fundraising programme for the Trinity Bursary Fund, we have received more than 3,000 separate and regular gifts from over 500 supporters. Last year's highlight was the incredible support of 275 donors on our first Giving Day, which raised over £115,000.
With continued generosity from our supporters and volunteers, we are confident that we will achieve our initial goal of increasing the amount of funds available to fund further bursaries from £220,000 in 2021/22 to £370,000 in 2023/24.
Change a Life Today
Making a gift couldn't be easier:
We have PayPal, credit card and direct debit options. You can make a single gift or set up a regular payment.
A regular gift allows us to plan for the future with confidence. Please remember to Gift Aid your donation as this increases its value by 25% at no additional cost to you.
Thank you!